Trent Rockets Women Squad 2023 & Match Schedule
Like shooting stars in the night sky, this team is set to light up the cricketing world with their skills and determination. With a line-up of formidable players, the Trent Rockets Women are ready to soar to new heights and make their mark on the sport.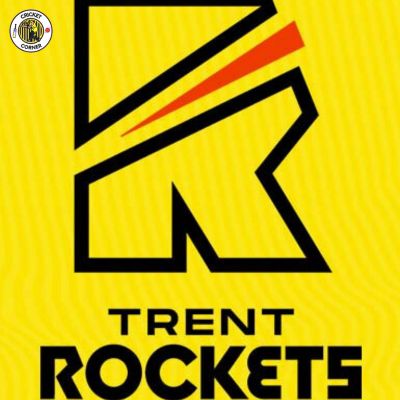 Trent Rockets Women Franchise Overview
The Trent Rockets Women franchise, led by Harmanpreet Kaur and coached by Jon Lewis, represents the historic counties of Nottinghamshire, Derbyshire, and Leicestershire, with their home ground at Trent Bridge in Nottingham for the Hundred 2023 competition.
| | |
| --- | --- |
| Captain | Harmanpreet Kaur |
| Coach | Jon Lewis |
| City | Nottingham |
| Founded | 2019 |
| Home Ground | Trent Bridge |
| Capacity | 17.500 |
| Tournament | The Hundred (Women's) |
Trent Rockets Women Full Squad 2023
The Trent Rockets Women's squad for 2023 consists of some top-notch international players, making it a formidable team to watch out for. Harmanpreet Kaur from India, Lizelle Lee from South Africa, and Alana King from Australia bring their vast experience and skillset to the team. The Sciver-Brunt sisters, Nat and Katherine, along with Bryony Smith, form a strong core of the batting lineup.
In terms of strengths, Trent Rockets Women have a balanced batting lineup with experienced players who can hold the innings together and power hitters who can score quick runs. Harmanpreet Kaur and Lizelle Lee are known for their aggressive style of play and can take on any bowling attack. Nat Sciver and Katherine Brunt provide stability and consistency with their solid technique.
On the bowling front, Trent Rockets Women have a good mixture of spinners and pacers. Alana King, with her leg-spin, adds variety to the attack, while Kirstie Gordon and Josie Groves provide left-arm spin options. Emma Jones and Grace Potts bring pace and accuracy to the table.
However, one potential weakness in the squad could be the lack of depth in the batting lineup. If the top order fails to perform, the middle and lower order may struggle to score runs consistently. Additionally, the team may need to find a dependable all-rounder who can contribute with both bat and ball.
Complete Squad:
Harmanpreet Kaur (India), Lizelle Lee (South Africa), Alana King (Australia), Nat Sciver-Brunt, Katherine Sciver-Brunt, Bryony Smith, Grace Potts, Kirstie Gordon, Josie Groves, Emma Jones, Naomi Dattani, Alexa Stonehouse
Trent Rockets Women 2023 Schedule and TimeTable
The Trent Rockets Women will kick off their campaign with an opening game against Southern Brave Women at Trent Bridge, Nottingham on the 1st of August. This match will set the tone for the rest of the season and the team will be eager to start on a winning note. The schedule is filled with exciting encounters against the other teams in the tournament, providing fans with plenty of thrilling moments to look forward to.
With a strong squad at their disposal, the Trent Rockets Women will be aiming to win more games in the group stage and secure their spot in the Final. The players are focused and determined to continue the good momentum they had last year and make their presence felt in every match. It promises to be an exciting season for the Trent Rockets Women and fans can expect some thrilling cricket from this talented squad.
Date
Match Details
Tue, Aug 01
05:30 PM GMT | 06:30 PM LOCAL
Trent Rockets Women vs Southern Brave Women, 1st Match
The Hundred Women's Competition 2023
Trent Bridge, Nottingham
Sat, Aug 05
05:00 PM GMT | 06:00 PM LOCAL
Birmingham Phoenix Women vs Trent Rockets Women, 7th Match
The Hundred Women's Competition 2023
Edgbaston, Birmingham
Sat, Aug 12
01:30 PM GMT | 02:30 PM LOCAL
London Spirit Women vs Trent Rockets Women, 16th Match
The Hundred Women's Competition 2023
Lord's, London
Mon, Aug 14
05:30 PM GMT | 06:30 PM LOCAL
Welsh Fire Women vs Trent Rockets Women, 20th Match
The Hundred Women's Competition 2023
Sophia Gardens, Cardiff
Thu, Aug 17
05:30 PM GMT | 06:30 PM LOCAL
Trent Rockets Women vs Manchester Originals Women, 23rd Match
The Hundred Women's Competition 2023
Trent Bridge, Nottingham
Sat, Aug 19
01:30 PM GMT | 02:30 PM LOCAL
Trent Rockets Women vs Birmingham Phoenix Women, 25th Match
The Hundred Women's Competition 2023
Trent Bridge, Nottingham
Mon, Aug 21
05:30 PM GMT | 06:30 PM LOCAL
Oval Invincibles Women vs Trent Rockets Women, 29th Match
The Hundred Women's Competition 2023
Kennington Oval, London