10+ Best Apps to Watch Hangzhou Asian Games LIVE Streaming in Your Country
Did you know that 45 nations are gearing up to compete in the Hangzhou Asian Games 2022? You, along with millions of sports enthusiasts worldwide, might be wondering how to catch all the action live from your home country. Well, we've got your back! This article will walk you through the top 10+ apps you can use to watch the Hangzhou Asian Games live. Whether you're in India or anywhere else in the world, you'll find an app that suits your needs. We've analyzed and reviewed each app for its features, ease of use, and video quality. So, you won't miss a single moment of this thrilling sporting event. Let's dive in and discover the best ways to stream the Asian Games live on your device. Don't let geographical boundaries limit your passion for sports. Tune in and cheer for your favourite athletes!
Hangzhou 2022 Asian Games Official Broadcaster
You won't believe your eyes when you tune into Douyin, the official broadcaster of the Hangzhou 2022 Asian Games, streaming every breathtaking moment live, straight from the heart of the action. As the Hangzhou Asian Games official broadcaster, Douyin is set to deliver an unparalleled viewing experience, right at your fingertips.
This isn't Douyin's first rodeo; the platform has previously aired major events like the World Cup and the Spring Festival Gala. As a result, it's well-equipped in providing high-quality, uninterrupted live streams, making it a reliable choice. Working in partnership with China Central Television, Douyin's coverage of the Hangzhou 2022 Asian Games will be comprehensive and all-encompassing.
On Douyin, not only do you get to watch the games live, but you're also privy to behind-the-scenes footage, live coverage of athletes, and sports tips. It's more than just a streaming platform; it's a window into the world of the Asian Games.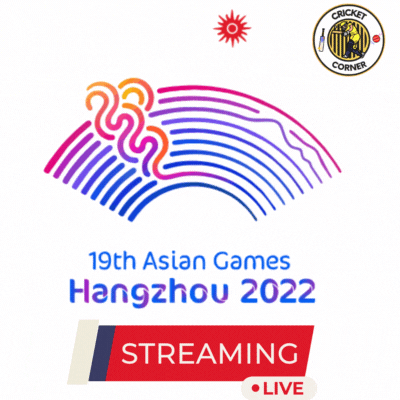 Asian Games Live Streaming in India
For all the sports enthusiasts in India, Sony Pictures Networks offers exclusive coverage of the 2022 Asian Games, both on their sports channels and their OTT platform, SonyLIV. This exclusive deal will let you experience the thrill and excitement of the Asian Games live streaming in India. You won't miss a single moment of this spectacular event, as Sony has the exclusive rights to broadcast it across the entire Indian subcontinent.
Sony's OTT platform, SonyLIV, is your go-to destination for the Asian Games broadcast in India. It's not just about streaming the games live; SonyLIV also offers the flexibility to watch highlights and clips throughout the tenure of the deal. The app is user-friendly and boasts high-quality streaming, ensuring an unparalleled viewing experience.
Moreover, the deal extends beyond India, covering other subcontinent territories including Pakistan, Sri Lanka, Bangladesh, Nepal, Afghanistan, Bhutan, and Maldives. So, no matter where you are in the subcontinent, you can enjoy the Asian Games live on SonyLIV. This arrangement solidifies SonyLIV's position as a premier destination for sports streaming, making it the best app for sports aficionados to catch the Asian Games in action.
Asian Games 2023 Broadcasters Partners
Can't contain the excitement any longer as we unveil the list of 2023 Asian Games Broadcasters Partners, ready to take your sports viewing experience to a whole new level! These are the giants that will be streaming the 19th Asian Games Hangzhou live, allowing you to catch every thrilling moment right from the comfort of your own home.
For those of you in China, Douyin is your go-to app to catch every moment of the games. Indian sports enthusiasts can turn to SonyLIV for comprehensive coverage, while Fantastic TV will be serving the eager fans in Hong Kong. Indonesian fans can check out TVRI & Vidio, while Japan's NHK will provide seamless live streaming for its viewers. Malaysia's RTM, Philippines' ESPN, Saudi Arabia's beIN Sports, and Singapore's Toggle join the list of Asian Games 2023 Broadcasters Partners, all set to ensure you don't miss a beat of the action.
These apps are not just about streaming the games but offer a comprehensive sports viewing experience. They offer features like live scores, player stats, game highlights, and more, making them an essential part of any sports lover's toolkit. So, gear up, choose your app, and get ready for an exhilarating sporting experience!
International Broadcast Centre (IBC) Coverage
It's at the International Broadcast Centre (IBC) where the magic truly happens, ensuring seamless coverage of every thrilling moment of the 19th Asian Games. Nestled in the heart of the Main Media Centre at Hangzhou International Expo Centre, the IBC leaps into full operation mode on September 18, furnishing Asian Games broadcasters with state-of-the-art facilities and technology.
At the IBC, you'll find a hub of activity, with broadcasters from various countries, including China, Japan, Korea, Singapore, Malaysia, Qatar, Philippines, and Chinese Taipei, all working tirelessly to deliver the Games to your screens. It's here that the intricate details of broadcasting are ironed out, ensuring you can enjoy uninterrupted coverage of the Games, from the opening ceremony to the final event.
Smart Hangzhou 2022 App
As the 19th Asian Games draw closer, the Smart Hangzhou 2022 app is set to be a veritable Swiss Army knife for attendees, providing all-in-one solutions for food, accommodation, travel, shopping, and entertainment. This innovative app, designed by the Hangzhou Asian Games administration, is your digital guide, keeping you updated on events throughout the day.
The beauty of this app lies in its simplicity and functionality. It's a one-stop solution for all your needs while you're engrossed in the Hangzhou Asian games live streaming. Need to find the best local restaurant? The app has got you covered. Looking for accommodation close to the games? Smart Hangzhou 2022 app has an array of options you can choose from.
This app is particularly useful for the thousands of passionate sports fans travelling from far and wide to enjoy the games. The real-time updates keep you abreast of the happenings, ensuring you don't miss out on any action.
So, as you gear up for the Hangzhou Asian Games, don't forget to download the Smart Hangzhou 2022 app. It's the smartest way to navigate the games, providing a seamless experience that will enhance your overall enjoyment of this spectacular event.