PSL Live Streaming 2024 Free Apps To Watch On Mobile & TV Devices
Pakistan Super League is the biggest sporting event in Pakistan and one can say it is the 2nd biggest cricket league in Asia. PSL 2024 is going to be the eighth edition of the tournament and fans are gearing toward seeing one of the biggest PSL events ever. PCB has made great efforts to broadcast PSL all around the globe through various different tv partners along with online apps where any cricket fan can enjoy the latest coverage of psl live streaming 2024 right at their fingertips. The psl 8 live streaming will be available for millions of fans to enjoy on several reputed platforms which include live broadcasts on TV, on the web, and free and paid mobile live streaming options.
PSL 2024 Live Streaming on Mobile
Smartphones these days have become an essential item for our daily lives these days and modern sporting coverage demands easy live streaming access on smart devices through easy-to-install android or apple applications. PCB has over the years always given fans the option to enjoy hbl psl 2024 live on all types of smart devices. Season 8 of PSL will be no different and there will be several free and paid psl match live-streaming apps on which cricket fans from Pakistan and outside Pakistan can enjoy the latest coverage. The free psl 8 live apps are as follows.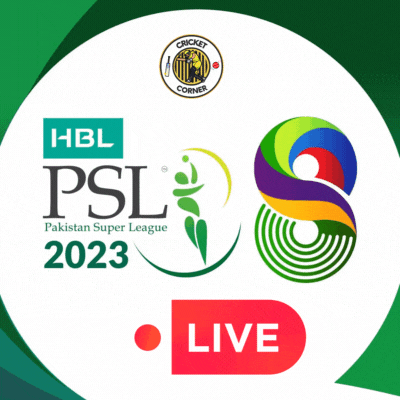 PSL 2024 Live on Daraz
Daraz is a well-known eCommerce hub in Pakistan and since 2021 they have been involved with the live cricket broadcast through their application on android and iOS. Enjoy all the pre and post-match shows, and interviews along with the psl live match 2024 coverage for free by just downloading the Daraz official application on your smartphone.
To watch psl live streaming on Daraz, open the Daraz application and click on the big banner which says Live Streaming on the homepage or click on Live Cricket section from the menu which will take you directly to the ongoing match happening live. There are ads visible on the Daraz application and you can remove all ads by swiping the ad box to the right of your screen so you can enjoy uninterrupted daraz psl live streaming 2024. 
Checkout these CPL 2023 Live Streaming Apps To Watch It Live
Ad Free PSL 2024 on Tapmad
Cricket fans can subscribe to tapmad psl live streaming package where you can enjoy your favorite PSL 2024 action without any advertisements, this is a great option for those who want to view sports in Ultra HD mode but want to avoid the irritating ads during the game. Tapmad offers three different packages which are very affordable but offer great value to the users. The details for tapmad psl live streaming packages are as follows.
| | | |
| --- | --- | --- |
| Resolution | Devices Allowed | Price |
| 720p | 1 | 100 PKR |
| 1080p | 3 | 199 PKR |
| Up to 4K | 5 | 299 PKR |
It is available to download on both Android and iOS devices and their application is very easy to use and has a user-friendly interface. Not only you can enjoy PSL 2024 live coverage but they have many other local and international news channels along with hundreds of other TV Dramas and shows available to enjoy in your free time.
ARYZAP Live PSL 2024
ARYZAP is a free live streaming portal from A Sports channel that has become Pakistan's leading sports channel in very little time. Fans can enjoy aryzap psl live streaming 2024 through the Web or from their application. It provides the same live stream which is available on A Sports on TV so there is no lag and you get to enjoy the best sporting coverage for free.
We have enjoyed live streaming of the recently concluded ICC World T20 in Australia and the recently ongoing FIFA World Cup in Qatar on ARYZAP and can definitely vouch for them for the top quality service they are offering for free. Download the app to enjoy a sports live psl today.
mjunoon TV Live PSL 2024
Another free way to enjoy uninterrupted hbl psl live streaming 2024 is from mjunoon tv who again have apps available on both android and ios devices. Fans can also enjoy live streaming by going to their website directly and it shows the same live streaming which is available on Daraz.
Tamasha Live Cricket
Tamasha app is one of the fastest growing apps in Pakistan and it already has over 10 Million Downloads on the play store. To watch hbl psl 2024 live on Tamasha, you need to download their mobile streaming app where you can watch many other tv shows, and news channels along with uninterrupted PSL live action.
Cricwick Live Cricket
Watch live psl streaming free online on Cricwick with all pre and post-match shows, player interviews, match previews, and analysis along with an option to play fantasy cricket. Catch the today psl match live action today by just downloading their app on your smartphone.
PSL 2024 Live Streaming Channels in Pakistan
The passionate cricket fans of Pakistan can also enjoy psl live match 2024 streaming on live TV Channels from your cable operators and smart tv packages on your TVs, mobile and other smart devices. The official psl broadcasting channels for Pakistan are as follows.
Catch all the today psl match live action on the above TV channels online or from your cable operators in every part of Pakistan. PCB is making sure psl live match 2024 is available not only in big cities but in every small village as well because it is the country's biggest sporting event which no one wants to miss out on.
PSL 8 Live Streaming For International Viewers
PCB has made contracts with the International well-known broadcasters to provide psl live match 2024 streaming all around the globe. PSL has become a mega event where many International superstars from England, Australia, West Indies, Sri Lanka, New Zealand, South Africa, and many others participate so naturally, it is a global phenomenon that needs live streaming access across the globe. Below mentioned platforms have signed the deal with PCB for hbl psl 2024 live streaming.
ICC TV and Tapmad will be available for fans living in Australia, Mainland, Europe, South East Asia, and ROW. While cricket fans from the USA can enjoy live coverage on the Willow TV app along with Indian fans who can watch psl 8 live on the Sonyliv app.
HBL PSL 2024 Live Score
To stay updated with today psl match live score, fans have many great options available for season 8 of the Pakistan Super League. Some of our top favorite options for psl live scores are as follows.
Official TV Broadcasters for PSL 2024
PCB in recent years has made historic broadcast deals to make psl live match 2024 streaming accessible not only in Pakistan but all over the globe. The success of PSL has made the entire world wait for the tournament to start so they can watch their favorite sports stars play and enjoy the great emerging talent from Pakistan. Following are the official psl 8 live tv channels.
| | |
| --- | --- |
| Territory | Channel |
| Willow TV | North America |
| Flow Sports | Carribean |
| Sky Sports | United Kingdom |
| Super Sport | Sub Saharan Africa |
| Sony Pictures Network | South Asia Outside Pakistan |
| Etisalat | MENA |
| Australia | Fox Sports |
| Sky Sport | New Zealand |
| Tapmad TV | Australia, Mainland, Europe, South East Asia & ROW |
According to tentative dates, PSL 2024 is scheduled to take place from 9th of February 2024 which will be played for around 40 days till 19th March 2024, however, the official announcement is yet to take place. It has been confirmed by the PCB that PSL 8 will be played on four different venues in Pakistan which are Karachi, Lahore, Rawalpindi, and Multan. The growing viewership of PSL is a great indication of highly competitive the tournament it has been over the years and we can expect the same to happen in season eight of PSL.