WBBL Overseas Draft Date, Timings, Players List & Live Streaming
Get ready to witness the ultimate showdown in women's cricket! The WBBL Overseas Draft is just around the corner, and the excitement is off the charts. Brace yourself for a nail-biting event as the best overseas players battle it out for a spot in the prestigious league. With the date, timings, players list, and live streaming all set to blow your mind, this is an event you simply cannot afford to miss. Let the countdown begin!
Draft Lottery System
You'll be interested to know that the draft lottery system determined the order in which teams will be bidding for overseas players in the upcoming WBBL 2023 season. The WBBL overseas draft lottery, held on July 14, was an exciting event where teams eagerly awaited their fate. The result of the draft lottery was announced on July 17, revealing the draft order for the teams. The Sydney Thunder emerged as the top pick, giving them the first opportunity to secure their desired overseas players. On the other hand, the Adelaide Strikers found themselves at the bottom of the draft order, meaning they will have to strategize and make the most of their later picks.
It's getting real now!

Our very first overseas player Draft order is set, with international stars to find their new homes on Sunday 3 September #WBBL09Draft pic.twitter.com/aN7cUl0SGu

— Weber Women's Big Bash League (@WBBL) July 17, 2023
The draft lottery system adds an element of unpredictability and fairness to the WBBL overseas draft process. It ensures that no team has an unfair advantage and that each team has an equal opportunity to strengthen their squad with overseas talent. This system also creates excitement and anticipation among fans, as they eagerly await the announcements of which players will be joining their favorite teams.
With the draft order determined, teams will now begin their preparations for the WBBL 2023 overseas player draft. They will carefully analyze the available talent and strategize their picks based on the specific needs of their team. The draft will be a crucial event in shaping the upcoming season, as teams aim to secure the best overseas players to complement their existing roster.
How Does the Draft Work
Teams in the WBBL 2023 draft can choose between Platinum, Gold, Silver, and Bronze players in each round, following specific selection rules. The draft consists of four rounds, with each team making one pick per round. In the first round, teams can only select Platinum players. In the second round, they have the option to choose either Platinum or Gold players. The third round allows for the selection of Gold or Silver players, while the fourth round permits the selection of Silver or Bronze players.
It is important to note that teams do not have to select a Platinum player, but if they choose not to, they must then select a Gold player. Similarly, if a team selects two Platinum players in different rounds, they cannot select a Gold player. Instead, they can only choose a Silver or Bronze player in the remaining rounds. The same rule applies if a team selects two Gold players in rounds two and three – they can only select a Bronze player in the final round.
The draft process ensures that teams have a fair chance to build a balanced roster with a mix of exceptional players from different categories. By following the selection rules, teams can strategically choose the players who best fit their team's needs and contribute to their success in the WBBL 2023 season.
WBBL Inaugural Overseas Draft Registered Players
Make sure to stay updated on the registered players for the WBBL Inaugural Overseas Draft. The draft is set to take place on September 3, and it's an exciting time for cricket fans around the world. Among the registered players, there are several notable names that are expected to be picked by the franchises.
One group of players to watch out for are the Indian players. The likes of Harmanpreet Kaur, Jemimah Rodrigues, and Shikha Pandey have already made a name for themselves in international cricket. Their presence in the WBBL will add a lot of value to the tournament and provide an opportunity for them to showcase their skills on a global stage.
In addition to the Indian players, there are also other talented overseas players who are likely to be in high demand. Suzie Bates, the experienced New Zealand cricketer, is expected to attract a lot of attention. Her skills with both bat and ball make her a valuable asset for any team.
Another player to keep an eye on is Chamari Athapaththu from Sri Lanka. Known for her explosive batting, she has the ability to single-handedly change the course of a game. Her presence in the tournament will surely make it more exciting.
Below is the complete list of 122 players registered for the inaugural WBBL overseas draft.
Bangladesh: Jahanara Alam
England: Georgia Adams, Emily Arlott, Hollie Armitage, Hannah Baker, Tammy Beaumont (direct nomination), Lauren Bell, Maia Bouchier, Alice Capsey (Melbourne Stars), Kate Cross, Naomi Dattani, Freya Davies, Sophia Dunkley (direct nomination), Katie George, Dani Gibson, Sarah Glenn, Kirstie Gordon, Bess Heath, Amy Jones (direct nomination), Eve Jones (Melbourne Renegades), Marie Kelly, Heather Knight (Sydney Thunder), Emma Lamb, Katie Levick, Kalea Moore, Fi Morris, Grace Scrivens, Seren Smale, Sophia Smale, Bryony Smith, Linsey Smith, Eleanor Threlkeld, Mady Villiers, Lauren Winfield-Hill (Melbourne Stars), Issy Wong (Hobart Hurricanes), Danni Wyatt (Brisbane Heat)
Hong Kong: Kary Chan
Ireland: Laura Delany, Gaby Lewis, Orla Prendergast
India: Yastika Bhatia, Harmanpreet Kaur (Melbourne Renegades), Harleen Deol, Hurley Gala, Richa Ghosh, Mannat Kashyap, Amanjot Kaur, Veda Krishnamurthy, Shikha Pandey, Shreyanka Patil, Sneh Rana, Jemimah Rodrigues (Melbourne Stars), Meghana Sabbineni, Deepti Sharma, Meghna Singh, Renuka Thakur, Pooja Vastrakar, Radha Yadav
Netherlands: Sterre Kallis
New Zealand: Suzie Bates (direct nomination), Bernadine Bezuidenhout, Eden Carson, Sophie Devine (Perth Scorchers), Kate Ebrahim, Maddy Green (Perth Scorchers), Hayley Jensen (Hobart Hurricanes), Xara Jetly, Fran Jonas, Leigh Kasperek, Amelia Kerr (Brisbane Heat), Jessica Kerr (Brisbane Heat), Rosemary Mair, Nensi Patel, Molly Penfold, Lea Tahuhu (Sydney Thunder), Jess Watkin
Pakistan: Aiman Anwar, Nida Dar, Iram Javed, Fatima Sana, Syeda Aroob Shah
Papua New Guinea: Kaia Arua, Sibona Jimmy, Tanya Ruma, Isabel Toua
Scotland: Abtaha Maqsood
South Africa: Anneke Bosche, Tazmin Brits, Nadine de Klerk (Brisbane Heat), Annerie Dercksen, Mignon du Preez (direct nomination), Shabnim Ismail (Melbourne Renegades), Sinalo Jafta, Marizanne Kapp (Perth Scorchers), Michaela Kirk, Masbata Klaas, Lizelle Lee (direct nomination), Sune Luus, Eliz-Mari Marx, Nonkululeko Mlaba, Robyn Searle, Chloe Tryon (Sydney Thunder), Faye Tunnicliffe, Dane van Niekerk, Jane Winster, Laura Wolvaardt (Adelaide Strikers)
Sri Lanka: Chamari Athapaththu (Melbourne Renegades)
UAE: Esha Oza, Theertha Satish
USA: Tara Norris
West Indies: Shamilia Connell, Deandra Dottin (Adelaide Strikers), Afy Fletcher, Chinelle Henry, Qiana Joseph, Hayley Matthews (Melbourne Renegades), Anisa Mohammed, Karishma Ramharack, Shakera Selman, Stafanie Taylor (Adelaide Strikers)
Zimbabwe: Mary-Anne Musonda, Kelis Ndhlovu
WBBL Retentions Criteria
The eligibility criteria for retention players in the WBBL include having been in a squad for at least two seasons and not being contracted to another team. This means that players who have been part of a Women Big Bash squad for a minimum of two seasons and have not signed with another team are eligible to be retained by their current team. This allows teams to maintain continuity and build a strong core of players who are familiar with their system and have developed chemistry over time.
In addition to the two-season requirement, players who were in a Women Big Bash squad the previous season are also eligible for retention. This ensures that teams have the opportunity to keep players who have contributed to their success in the past and continue to be valuable assets.
Furthermore, players who were in a team squad last season but did not play in the starting 13 can also be retained if they have been approved by the Big Bash Technical Committee. This provides an opportunity for players who may not have had much playing time but have shown potential and deserve to be given another chance.
Lastly, the Big Bash Technical Committee can approve the retention of a player due to exceptional circumstances. This allows for flexibility in the retention process and ensures that deserving players are not overlooked due to unforeseen circumstances.
Where To Watch WBBL Draft Live
If you're interested in watching the WBBL overseas Draft, you can tune in to Foxtel or stream it on Kayo. The WBBL draft, which will take place at NEP studios in South Melbourne, promises to be an exciting event for fans of the Women's Big Bash League. With the BBL draft being held at the same location last year, there is a sense of anticipation surrounding the WBBL overseas Draft.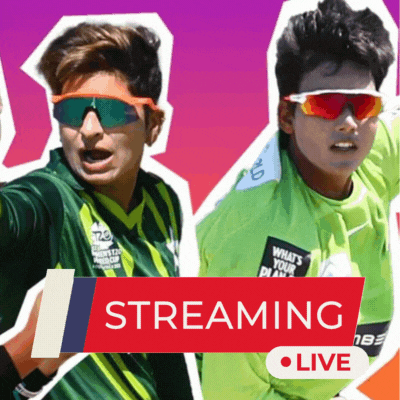 How Much do WBBL Players Get Paid
Now that you know where to watch the WBBL overseas Draft live, let's talk about how much WBBL players get paid. The salary structure in the WBBL is based on a tier system, with Platinum players earning the highest salary. According to the recent changes, Platinum players will receive an impressive AUD$110,000. This amount is paid by the clubs from the overall salary cap, which is set at AUD$732,000. Gold players, on the other hand, will earn AUD$90,000, while Silver players will receive AUD$65,000. The lowest tier, Bronze, will earn AUD$40,000.
These salary figures demonstrate the commitment of the WBBL to provide competitive compensation to its players. The significant increase in salaries for Platinum players indicates the league's recognition of their exceptional talent and contribution to the sport. It not only incentivizes top-tier players to showcase their skills in the WBBL but also promotes a healthy and competitive environment within the league.