BPL Live Streaming 2023 Free Apps To Watch on Smart Devices
The 9th edition of Bangladesh Premier League is going to be started on 6th January 2023 as per BPL 2023 schedule announced by the BCB. Like last year, BPL live streaming 2023 will be available to watch on TV & on your favorite digital devices. Cricket fans from all around the world can watch BPL 2023 live streaming online free online through confirmed digital partners for BPL 2023. We have discussed all BPL match live-streaming partners for the upcoming edition of the tournament below.
BPL Live Streaming 2023 on Mobile
Bangladesh Cricket Board is always looking for lucrative digital partners who can provide a BPL 2023 live-streaming app that offers users great sporting coverage on all types of mobile devices. To watch BPL 2023 live streaming online free on your smartphone you need to follow the below-mentioned guidelines.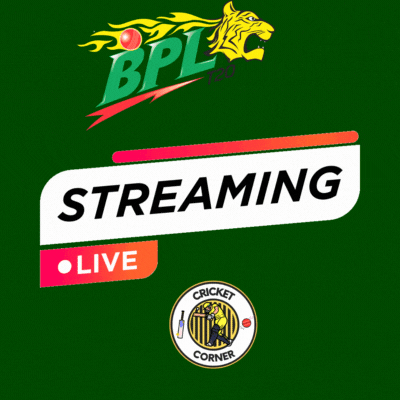 Watch BPL 2023 Free on Daraz
Daraz is a very popular eCommerce hub in Bangladesh that is gaining momentum every passing day where one can purchase literally anything one needs in daily life. Daraz in the past few years has started its live cricket broadcast on which every cricket fan from Bangladesh can watch BPL 2023 live streaming online for free. In Pakistan, psl live streaming 2023 is also available on the Daraz app which is similar to what they started in Bangladesh.
All you need to do is to download their app which is available on both Android & iOS. To watch BPL live streaming 2023, once you have downloaded the app click on the big banner which says Live streaming on the home and it will redirect you directly to the BPL today match live streaming.
BPL Match Live Streaming on Rabbihtolebd
To watch BPL 2023 live streaming online free, Rabbihtoldbd is by far the most popular streaming option for not only cricket fans in Bangladesh but other parts of the sub-continent as well. The service has a pro option available as well which one can subscribe to 513 Bangladeshi Taka for $4.99 only. With a premium subscription, you get access to BPL live streaming 2023 as well as many local TV shows in Bangladesh.
On Rabbitholebd Sports YouTube Channel, one can enjoy BPL live streaming in India as well as in Pakistan, Bangladesh, Nepal & other Asian countries. It is by far the most convenient option for millions of passionate cricket fans to enjoy BPL live streaming free online. In BPL 2023, many of the Pakistan cricket superstars are participating in different BPL teams squad 2023 which would mean there would be a huge interest to watch BPL 2023 in Pakistan this year.
BPL Live Streaming in India
India we all know is the biggest cricketing country on the planet and due to the huge demand for cricket viewership in India, fan code has purchased the digital rights to BPL live streaming in India at a very affordable price point. Cricket fans from India can subscribe to Fan code through three different streaming options as mentioned below.
| | |
| --- | --- |
| Package | Price |
| BPL 2023 Tour Pass | 69 INR |
| Unlimited Live Stream Pass (Monthly) | 199 INR |
| Unlimited Live Stream Pass (Yearly) | 699 INR |
With unlimited live stream subscriptions, you can get access to many other domestic T20 tournaments which happen in UAE, India & Europe. To watch BPL live streaming in India, Indian fans can subscribe to 60 Rupees package which will be valid for the entire BPL 2023.
Fan code is available for Live Cricket streaming BPL on both Android & iOS devices. You can subscribe to any package by just downloading the app and then signup which doesn't take more than one minute to do so.
Other Free Methods to Watch BPL 2023
If you are facing an issue watching BPL live streaming 2023 from the above digital partners of the tournament then you can try watching BPL 2023 live streaming online free on your smartphone on websites like Webcric, CricHD & Touchcric. They will have BPL live streaming links available for all the 46 games scheduled in BPL season 9. Just click on the click after visiting the website and live streaming BPL today match will be live instantly.
BPL 2023 Live Streaming Channel List
To watch BPL live match streaming TV, BCB has signed agreements with broadcasters worldwide as many ex-pats from Bangladesh live all around the globe. BPL is also one of the top cricket leagues in Asia so naturally, there is a huge interest in viewership of the tournament which will be the 9th edition. The complete list of BPL 2023 live-streaming channels is as follows.
| | |
| --- | --- |
| Territory | Channel |
| Bangladesh | GTV, T Sports, Nagorik TV & Maashranga TV |
| Bangladesh | Daraz & Rabbihtolebd (Digital Partners) |
| Pakistan | Geo Super |
| Free Live Streaming Worldwide | Rabbihtolebd Youtube Channel |
| India | Sony Liv, Sony Max & Sony Ten |
| India | Fancode (Digital Partner) |
| Afghanistan | LemarTV & RTA |
| USA & Canada | Willow TV & ESPN+ |
| Carribean | Flow Sports |
| United Kingdom | Star Gold HD (Sky 729, Virgin 801) |
| South Africa | StarTimes |
| MENA | Etisalat |
| Australia | Fox Sports & BT Sports |
GTV & T Sports are the official broadcasters for the BPL 2023 who have sold further rights to broadcasters around the world to BPL live streaming free online access easy for millions & millions of passionate cricket fans worldwide.