DD Sports Live TV Streaming – Watch DD Sports 1.0 Live Free on DTH
Looking for a way to watch DD Sports 1.0 live on DTH? Well, look no further! With DD Sports Live TV streaming, you can catch all the action from the comfort of your own home. Whether it's the Asia Cup 2023 or ICC ODI World Cup Matches, DD Sports has got you covered. Don't miss a single moment – simply tune in and enjoy! In this article, we'll show you how to access DD Sports on live TV/DTH and even provide some alternatives. Let's dive in!
Watch ICC ODI World Cup Matches Live for Free on DD Sports
Catch all the thrilling ICC ODI World Cup 2023 matches live for free on DD Sports. As a passionate cricket fan, you don't want to miss out on any of the action as the best teams from around the world compete for glory in this prestigious tournament. With DD Sports live free streaming, you can now enjoy every moment of the excitement right from the comfort of your own home.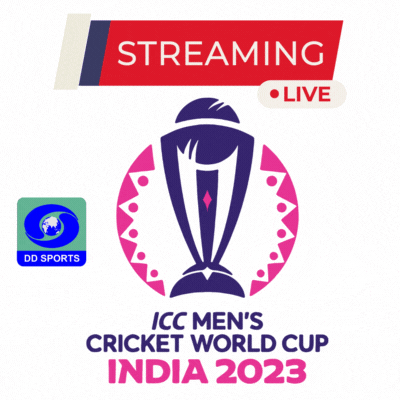 DD Sports is a 24×7 Free to Air Sports TV Channel that brings you all the live coverage of the ICC Cricket World Cup 2023. This is great news for cricket enthusiasts in India who can now watch their favorite teams battle it out without having to worry about any subscription fees or additional charges. The channel is committed to providing high-quality coverage, ensuring that you don't miss a single ball.
Thanks to DD Sports' partnership with Star Sports Network, which is the official broadcaster for the event, you will be able to access the same stream that is available on platforms like Disney+ Hotstar app. This means that you can expect top-notch production values and expert commentary throughout each match.
One of the most highly anticipated clashes in any ICC World Cup is between arch-rivals India and Pakistan. And guess what? You can catch all the adrenaline-pumping action of this epic encounter through ind vs pak live streaming on DD Sports. Get ready to witness some fierce competition and nail-biting moments as these two cricketing powerhouses face off.
IND vs AUS ODI Series Live
The IND vs AUS ODI series on DD Sports Live is the ultimate platform for both teams to fine-tune their World Cup combinations. With the ICC Cricket World Cup 2023 just around the corner, this series holds immense significance for players and fans alike. One player who holds the key for India is Ravi Ashwin. If he performs exceptionally well in this series, it is highly likely that he will secure his spot in the coveted World Cup squad.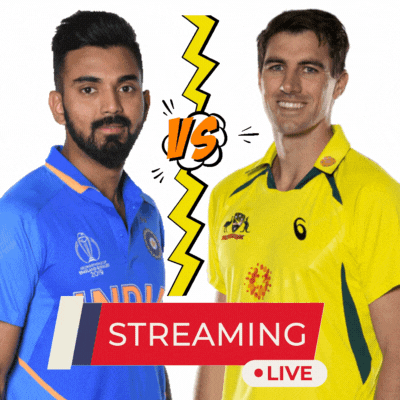 Watching this series on DD Sports offers numerous advantages. Firstly, DD Sports provides extensive coverage and brings the live action right to your television screens, ensuring you don't miss a moment of the thrilling encounters. Secondly, DD Sports offers a high-quality broadcast, ensuring crystal-clear visuals and immersive sound, enhancing your viewing experience. Lastly, DD Sports is free-to-air, making it accessible to a vast audience across the nation, allowing everyone to cheer for their favorite team without any subscription or additional costs. Don't miss out on this exciting IND vs AUS ODI series on DD Sports Live!
How To Watch DD Sports Channel On Live TV /DTH?
To tune into the DD Sports channel on your television, simply check the channel number for your specific DTH provider. Whether you're a Dish TV user, Tata Sky subscriber, or any other DTH provider, you can easily access DD Sports and enjoy live sports action. The channel number may vary depending on your provider, but it's usually around 193 for Dish TV and 114 for Tata Sky.
Below are the DD Sports Channel Numbers for all the available DTH providers in India right now.
| | |
| --- | --- |
| DTH | DD Sports Channel Number |
| Dish TV | 193 |
| Tata Sky | 114 |
| Big TV | 20 |
| Airtel Digital TV | 148 |
| Sun Direct DTH | 310 |
| DD Free Dish | 1 |
| Videocon d2h | 149 |
| Cignal Digital TV | 171 |
| G Sat | 15 |
| Asianet Digital TV (India) | 500 |
How To Watch DD Sports Channel On Cable TV?
If you have cable TV, simply ask your operator to add the channel number for DD Sports to your package. This way, you can enjoy watching live cricket matches on dd sports channel without any hassle. DD Sports offers free live streaming of various sports events, including cricket, so you don't have to worry about missing out on the action.
To access DD Sports on cable TV, there are specific channel numbers assigned by major cable operators in India. For Asianet Digital subscribers, tune in to Channel 303 to watch DD Sports live. Kerala Vision Digital TV users can find DD Sports on Channel 768. And if you are a Hathway subscriber, turn your TV dial to Channel 189.
| | |
| --- | --- |
| Asianet Digital (India) | Channel 303 |
| Kerala Vision Digital TV (India) | Channel 768 |
| Hathway (India) | Channel 189 |
How to Watch DD Sports Online?
If you're looking to catch the latest cricket matches on DD Sports, one option is to explore online platforms for streaming. DD Sports offers live cricket streaming for free, allowing fans to enjoy their favorite matches from the comfort of their own homes. Whether you're interested in watching Ind vs Pak live streaming on DD Sports or simply want to stay updated with all the cricket action, accessing DD Sports online can be a convenient solution.
One popular option is to download the DTH Live TV app, which provides access to various TV channels including DD National and DD Sports. This app allows you to stream live programs in HD quality directly on your mobile device. Simply install the app and navigate to the sports category where you'll find dd sport cricket live streaming options available.
DD Sports Live Streaming Online on Mobile
You can easily access DD Sports live streaming online on your mobile device. Whether you're a cricket enthusiast or a fan of other sports like football, hockey, kabaddi, and tennis, DD Sports has got you covered.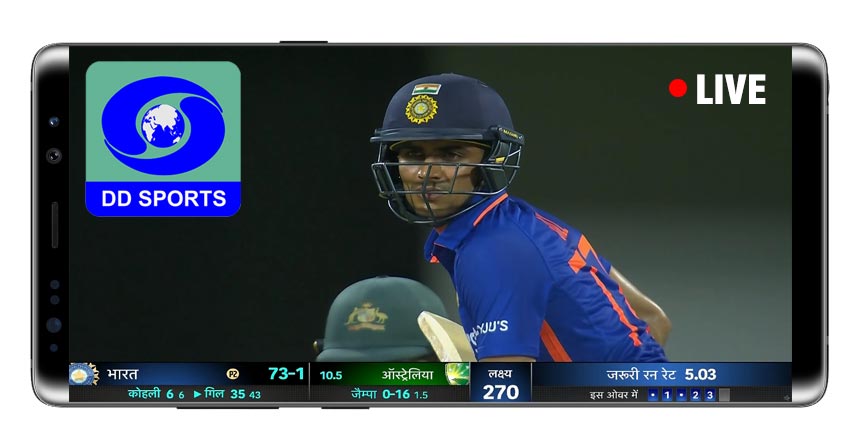 To watch DD Sports online, Indian viewers have multiple options. You can visit the website through your DTH or cable operator medium and stream the channel live. Additionally, DD Sports is available on popular TV apps like Jio TV, Airtel TV, Tata Play app, and VI Play app. These apps allow you to catch the live cricket stream and keep up with the latest scores. Simply download your DTH TV provider's app from the Google Play Store, search for DD Sports channel within it, click on DD Sports Live TV option, and voila! You'll be able to enjoy live cricket matches and other exciting sporting events right at your fingertips.
Watch DD Sports Live Asia Cup
You can catch all the action of the Asia Cup 2023 by tuning into DD Sports live TV channel for free. With DD Sports live TV streaming, you can watch all the thrilling matches of this prestigious cricket tournament from the comfort of your own home. No need to worry about missing out on any of the excitement!
One match that cricket fans have been eagerly anticipating is the India vs Pakistan showdown. And guess what? You can watch this epic clash live on DD Sports. This highly anticipated match between two arch-rivals will surely be a nail-biter, and you wouldn't want to miss a single ball.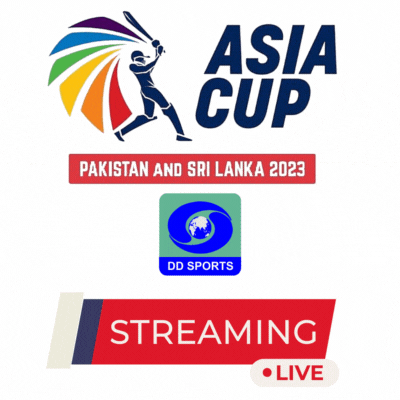 Thanks to DD Sports' live streaming service, you don't even need a television to enjoy these matches. Simply go online and watch DD Sports live streaming for free. Whether you're at work, traveling, or just prefer watching on your mobile device, you'll still be able to experience every moment as it happens.
The convenience of DD Sports' live TV streaming doesn't end there. You can also catch up on any missed matches with their on-demand feature. So even if you couldn't tune in during the scheduled broadcast, you can still enjoy all the thrilling moments whenever it's convenient for you.
Doordarshan (DD) Channels List
Take a look at the extensive list of channels available on Doordarshan (DD), including DD National, DD India, DD News, DD Bharti, DD Urdu, DD Retro, and DD Kisan. Along with these popular channels, Doordarshan also offers a dedicated sports channel called DD Sports. This channel provides live coverage of various sporting events, including cricket matches, football matches, and other national and international tournaments.
If you're someone who enjoys watching sports on TV, you'll be delighted to know that you can easily access the DD Sports channel for free. Whether you have an Airtel DTH connection or Tata Sky subscription, all you need to do is tune in to the respective channel numbers provided by your service provider.
Alternatives to DD Sports (Doordarshan Alternatives)
If you're looking for other options besides DD Sports, there are several alternative sports channels available. Whether you want to watch live matches, catch up on the latest highlights, or stay updated with sports news and analysis, these alternatives will provide you with a variety of options.
DMCA DISCLAIMER
We do not offer any live streaming on the page. This post is written only for informational purposes to guide the user to watch it on the official platform.