How to Watch Jio Cinema Live Free For IPL & International Events
Ever found yourself missing out on IPL or other international events because you can't afford a JioCinema subscription? It's time to change that. We'll show you how to watch Jio Cinema live for free, without any annoying ads. You'll also learn how to use this platform outside of India and even on your laptop. Let's get you streaming right away, without shelling out a single rupee. Ready to dive in? Let's get started!
JioCinema Subscription Plans
You'll find that JioCinema offers three types of subscription plans, all of which give you instant access to live sporting events, movies, and exclusive OTT shows. These plans are designed to cater to your diverse entertainment needs.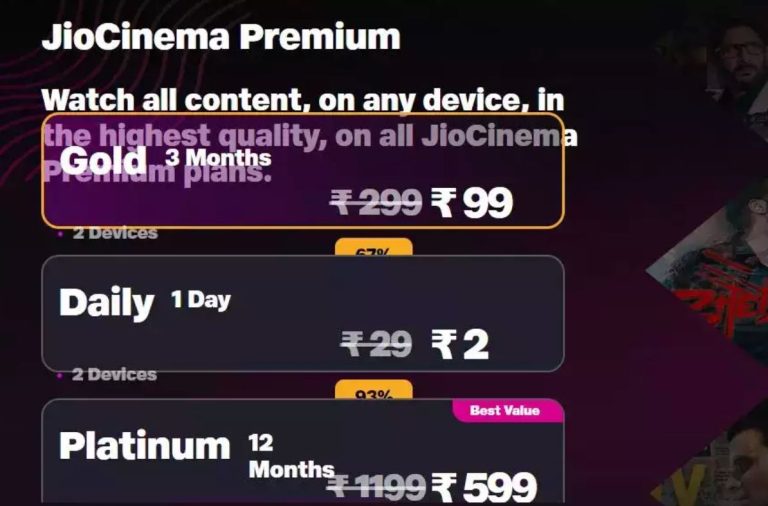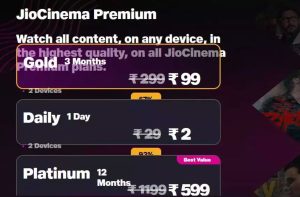 The first plan is the Gold Plan. Priced at a discounted rate of ₹99, instead of the regular price of ₹299, this plan offers 90 days of unlimited access to JioCinema. It's the perfect option for you if you're looking to catch the jio cinema ipl live streaming over an extended period.
Then, there's the Daily Plan. It's priced at ₹2, down from the regular ₹29, and offers 24 hours of access. This is a great option if you want to watch jio cinema live free for ipl for a day without committing to a longer plan.
Lastly, the Platinum Plan is priced at ₹599, reduced from the regular ₹1199, and offers 365 days of access. This plan provides the best value for money, especially if you're an avid fan of cricket and don't want to miss any of the jio cinema ipl live matches.
It's important to remember, though, that these jiocinema subscription plans are currently discounted and might revert to their regular prices soon. So, if you're thinking about subscribing, now is the best time. With JioCinema, you'll never miss out on any of your favorite live sporting events or shows.
| | | | |
| --- | --- | --- | --- |
| JioCinema Plan | Discounted Plan | Regular Price | Days |
| Gold Plan | ₹99 | ₹299 | 90 Days |
| Daily Plan | ₹2 | ₹29 | 1 Day |
| Platinum Plan | ₹599 | ₹1199 | 365 Days |
How to Get JioCinema Premium Account for Free
Want to enjoy the premium features of JioCinema without spending a penny? You can get a JioCinema Premium account for free through various methods. Participate in the MyJio App contests or download the Voot Select app to unlock exclusive content and ad-free streaming on JioCinema.
MyJio App Contest
Don't miss out on the next MyJio App contest; it's a great chance to snag that premium account you've been eyeing. This contest, part of the Jio Engage Games, often rewards winners with free Jio data and even JioCinema Premium account memberships. This is a fantastic opportunity for those who are eager to dive into the world of Jio Cinema live streaming, especially with the IPL season fast approaching.
To get started, you need to have the MyJio app installed on your device. You can then navigate to the 'Engage' section where you'll find various games and contests. By participating and winning these games, you may get a chance to watch Jio IPL live, absolutely free. Not only that, but you also get to enjoy the benefits of a JioCinema premium account which includes access to a vast library of movies, TV shows, and music.
Remember, the JioCinema IPL free streaming is an incredible perk that only a few get to enjoy. So, get your game face on and start engaging in the MyJio App contests. The more you play, the higher your chances of winning.
To stay updated, you can opt-in for notifications about the latest contests and games. This way, you won't miss out on any opportunities to win free data or a premium account.
Voot Select
In addition to your JioCinema perks, as a Voot Select user, you're privy to a host of exclusive content and premium experiences. With JioCinema, you get a vast selection of movies, TV shows, and music at your fingertips. But the fun doesn't stop there. If you're an IPL fan, JioCinema live cricket IPL streaming is for you. It's a game changer. No more missing out on any of the cricketing action due to work or other commitments.
Now, you might be wondering about the cost. Well, here's the best part – you can get JioCinema free. Yes, you read that right. The trick is to leverage your Voot Select membership. You can activate a JioCinema premium membership, at no additional cost, using a simple promo code. This includes the Jio IPL streaming service.
Here's how it works: Send a simple 'Hi' message to the JioCinema help center via Whatsapp. They'll reply with a JioCinema Premium promo code. Next, download the JioCinema app, log in, and enter the promo code. Voila! Your JioCinema premium membership is activated, and you can enjoy Jio cinema live cricket IPL for free.
This way, you can catch every ball, every wicket, and every boundary of the live cricket IPL on JioCinema. In today's fast-paced world, this is a perfect blend of entertainment and flexibility. 
CHECK: How To Get Sony LIV Subscription Free
How to Use JioCinema App Without Ads
You'll find that using the JioCinema app without ads greatly enhances your viewing experience. If you're tired of being interrupted by commercials, there's a method to get rid of them. This isn't just applicable for mobile users, but you can also apply this trick on how to use Jio Cinema on laptop or even your smart TV.
First, open the 'Settings' app on your phone or laptop. Search for 'DNS'. Here, you'll find 'Private DNS'. Click this and select 'Private DNS provider hostname'. Enter 'dns.adguard.com' in the url box and click on the save button. After this, restart your JioCinema app. Voila! You've now successfully learned how to use the JioCinema app without ads.
This trick significantly improves your Jio Cinema TV live streaming experience. It's especially useful when you're watching popular events like Jio live IPL, where you don't want to miss a single moment due to annoying ad breaks.
Remember, this ad-free experience isn't limited to your phone. You can apply the same steps to your laptop or smart TV to enjoy a seamless JioCinema experience on a larger screen. Just imagine watching your favorite shows, movies, or live events like the IPL without any interruptions.
How to Watch Jio Cinema Free IPL Matches Outside India
Craving those thrilling cricket matches but stuck outside India? Well, you're not alone. Many fans find themselves in a similar situation. However, with the help of a free VPN for Jio, you can easily enjoy JioCinema Tata IPL live from anywhere in the world.
First, you'll need to download the Jio Cinema app. This streaming platform provides a plethora of content, including live streaming of international events like IPL 2024. However, due to geo-restrictions, some content might be blocked in your region. But don't worry, there's a way around this.
A reliable VPN can help you bypass these restrictions. It masks your IP address, making it appear as if you're browsing from India, thereby unlocking the blocked content. However, it's important to note that not every VPN can stream JioCinema. So, you need to select wisely.
PureVPN, ExpressVPN, and Surfshark are some of the top VPNs that can do the job effectively. Once you've chosen your VPN, connect it to an Indian server. Now, you can watch JioCinema Tata IPL live without any restrictions.
Lastly, remember to ensure that your JioCinema VPN is always turned on while streaming. This will keep your connection secure and uninterrupted.
How to install Jio Cinema App on Laptop or PC
Looking to enhance your streaming experience by installing Jio Cinema on your laptop or PC? You're in luck! With our step-by-step guide, you'll be watching your favorite shows and movies on a larger screen in no time.
First things first, you'll need an Android emulator, like Bluestacks, to run Jio Cinema on your laptop or PC. It's free and simple to use. After downloading and installing Bluestacks, launch the program and head to the Google Play Store.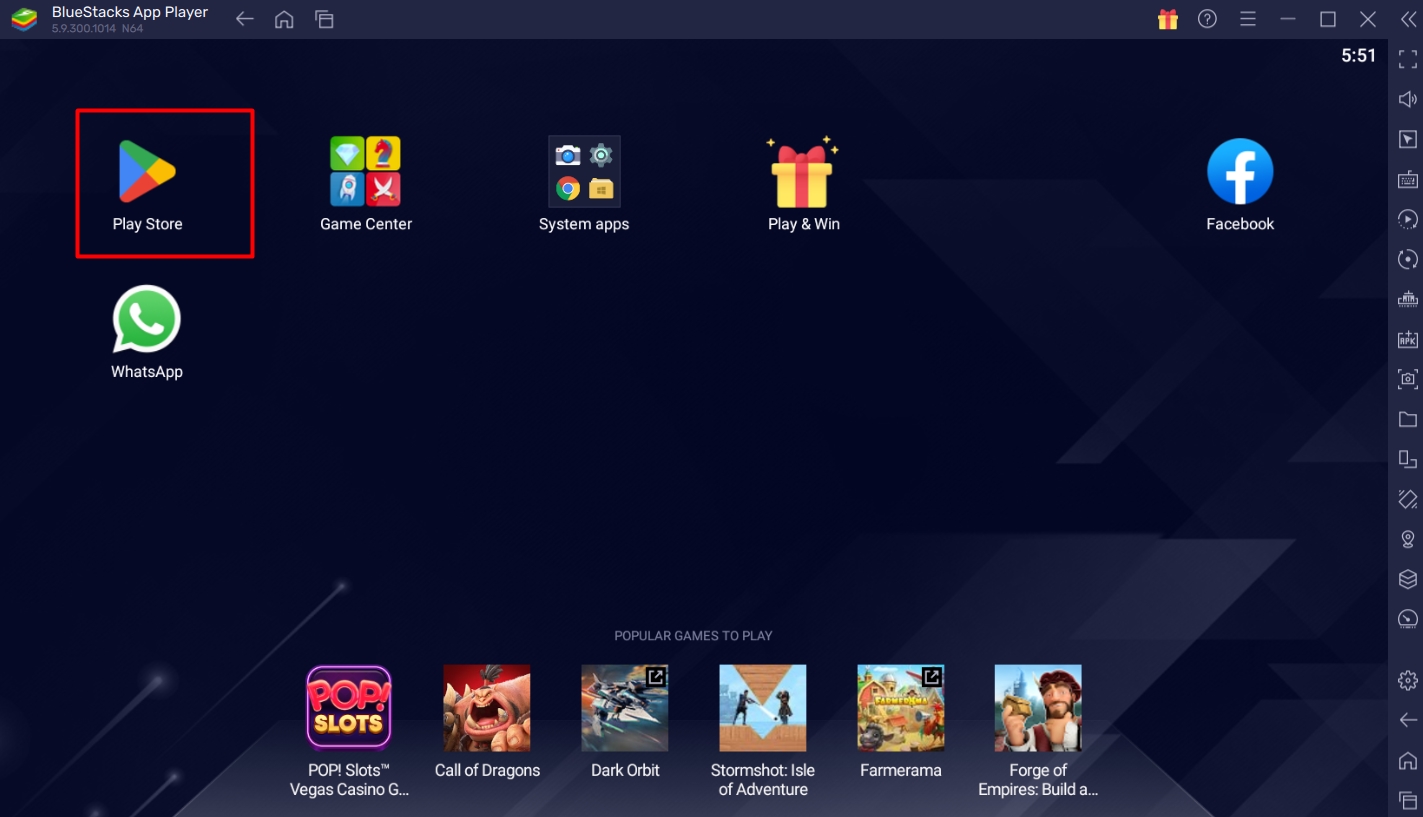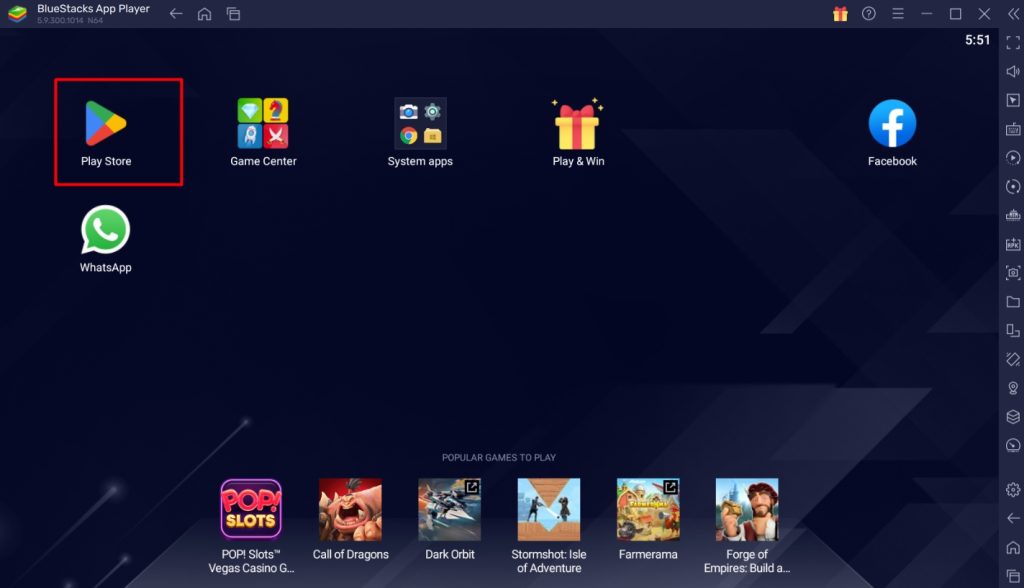 Next, sign in to the Google Play Store using your Google ID. This is a crucial step to access the extensive range of apps on the Play Store, including Jio Cinema. If you're unsure how to do this, don't worry – it's as simple as logging into your Gmail account.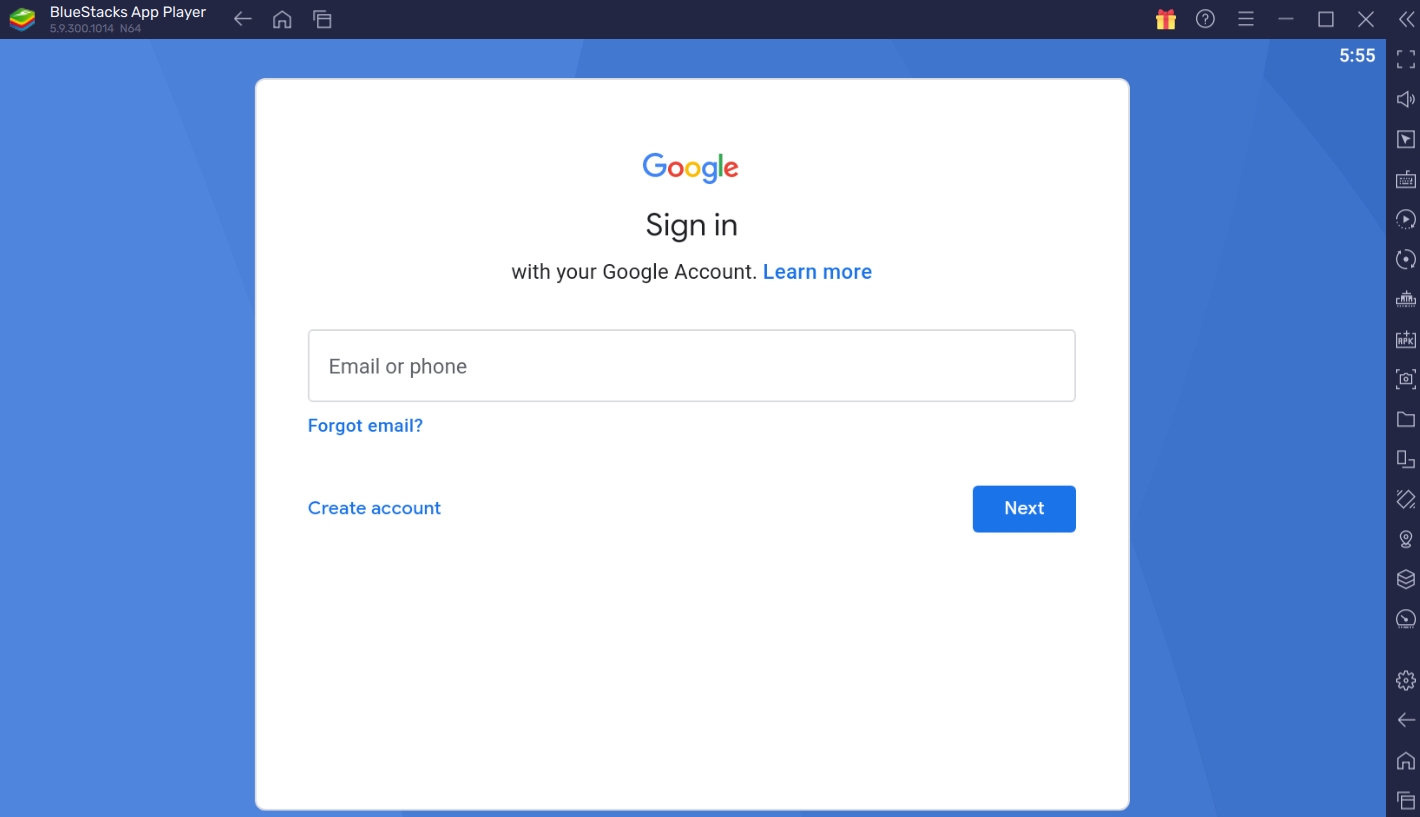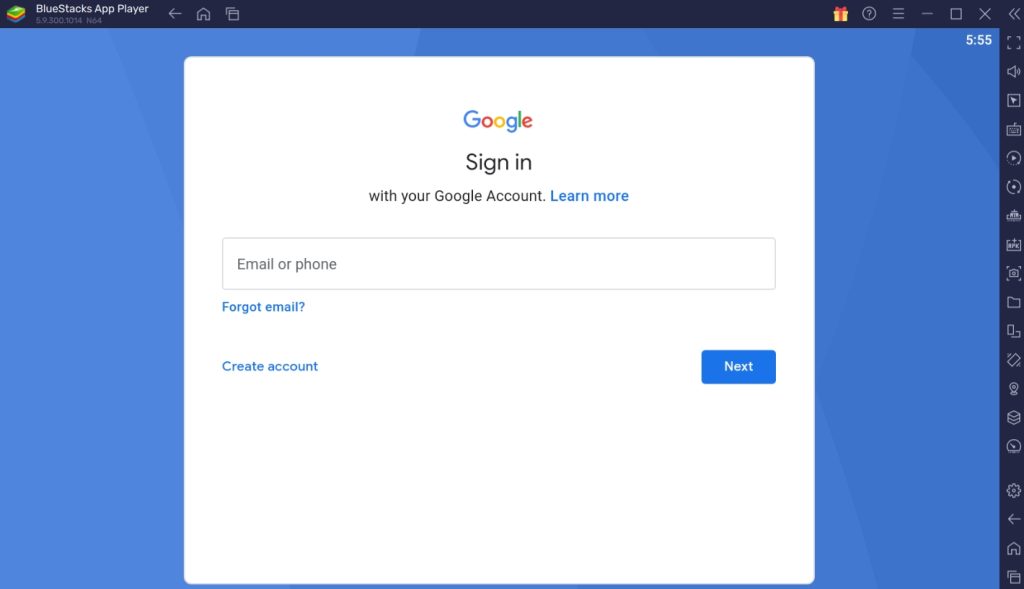 Once you're in, search for "Jio Cinema" in the Google Play Store and install it. You're almost there! Remember, if you're trying to watch JioCinema in the USA or outside India, you'll need to install a VPN and set your location to India.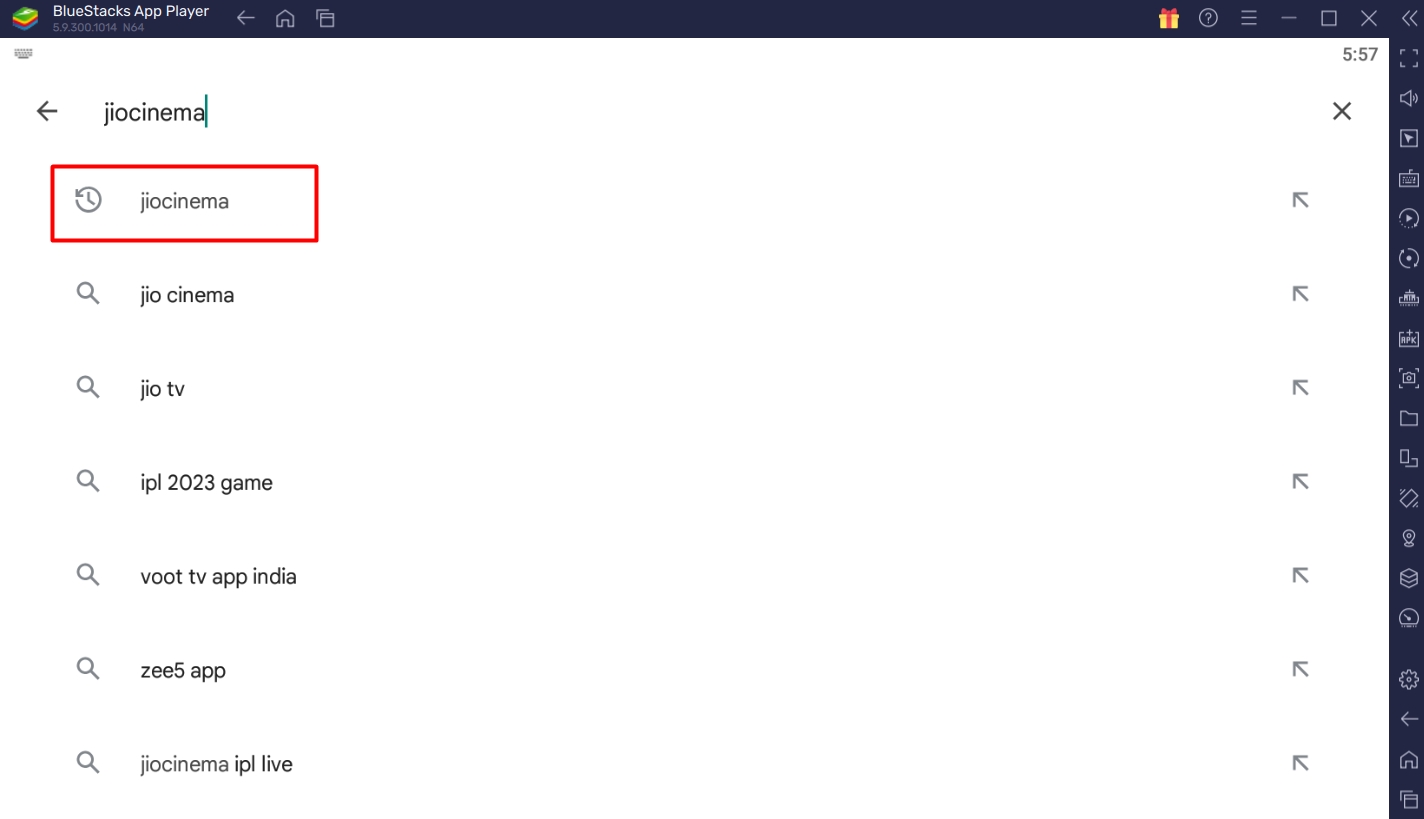 Finally, once the Jio Cinema app is installed, you can access it from the Bluestacks home screen. And just like that, you've successfully installed Jio Cinema on your laptop or PC!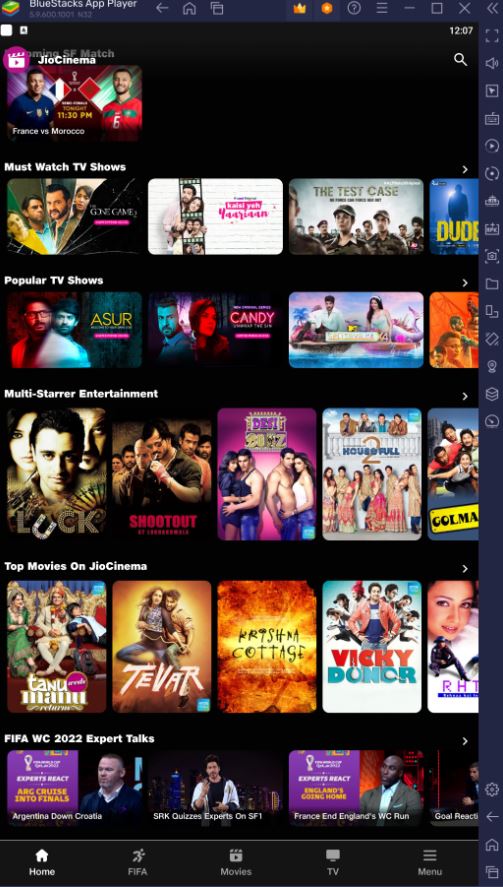 Devices Supported by Jio Cinema
It's essential to know that your device's compatibility with the streaming service you're using can significantly impact your viewing experience. As a JioCinema user, you're in luck, as this platform has been optimized for use across a broad range of devices. Whether you're using Android or iOS devices, or planning to stream on your smart TV, JioCinema has you covered.
If you're an Android user, make sure your device is running on Version 5.0 or above. For iPhone and iPad users, you'll need iOS 13.0 or later to enjoy the full features of JioCinema. Android TVs need to have an OS-7 or above, while Samsung and LG TVs models should be manufactured from 2018 onwards. Fire TV and Apple TV users need to have OS-6 and tvOS 13.0 or later, respectively. Web browsers and Chromecast of all generations are also supported.
For those wondering about watching jio tv in the USA, you'll be thrilled to know that JioCinema is compatible with most devices available in the US market. The question of how to watch jio tv in the USA has become easier now with this wide range of device compatibility.
You may ask, 'Is JioCinema free in the USA?' Well, while JioCinema is a subscription-based service, they often offer promotional periods where you can enjoy their content for free. So, it's always a good idea to keep an eye on their updates and offers.