How to Watch Sky Sports on Firestick Free
Did you know that you can watch Sky Sports Cricket for free on your Amazon Firestick? In this article, we'll show you how to do just that. By following a few simple steps, you can enjoy all the live cricket action without having to pay a dime. Whether you're a die-hard cricket fan or just want to catch a game every now and then, this guide will help you get set up in no time. So, let's get started!
How To Watch Sky Sports on Firestick Free?
You're about to learn how to watch Sky Sports on Firestick for free, and it's easier than you'd think. Sky Sports on Amazon Fire Stick isn't officially available, but with a bit of tech-savvy, you can access your favorite games without a hitch.
First, you'll need the Sky Sports app on Firestick, which isn't available directly. You'll need to sideload it. This might sound complicated, but don't worry, it's not! With a few simple steps, you can have the app running on your Firestick.
For those looking to watch Sky Sports on Firestick, another option is to use streaming services that carry Sky Sports. Apps like Now TV, Kodi, TV Tap Pro, and Live Net TV, can be installed directly onto your Firestick and provide access to Sky Sports. It's a roundabout way of getting free Sky TV on Firestick, but it works!
Watch Sky Sports on Firestick via Amazon Silk
Someone might tell you that watching Sky Sports on your Firestick via Amazon Silk isn't possible, but they'd be wrong. In fact, it's a straightforward process. All you need to do is open "Internet" from the app list or use the search bar, type skysports.com, and log in with your account details. Voila! You're now set to watch anything on Sky Sports on your Firestick.
If you're wondering what Amazon Silk is, it's a web browser designed specifically by Amazon for their devices like the Firestick. You can browse and stream any content on it, just like any other web browser. So, if you're pondering 'what can I watch with Firestick?', the answer is – quite a lot as they provide sports coverage of Premier League, Golf, Football, F1 race and all the latest cricket events happening around the globe.
How to Jailbreak Your Firestick
To jailbreak your Amazon Firestick, you'll need a stable internet connection and a bit of patience, but the process is pretty straightforward.
Start by clicking Home on your remote, then scroll once to your right. You'll see the Setting icon that resembles a gear wheel; click on it.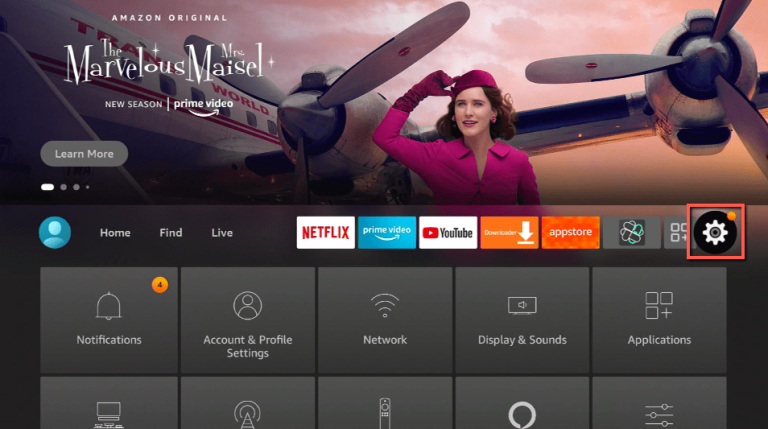 Continue scrolling down and to the right until you land on 'My Fire TV'. Upon selecting it, you'll find the 'Developer options'
This is where the 'developer option firestick' comes into play.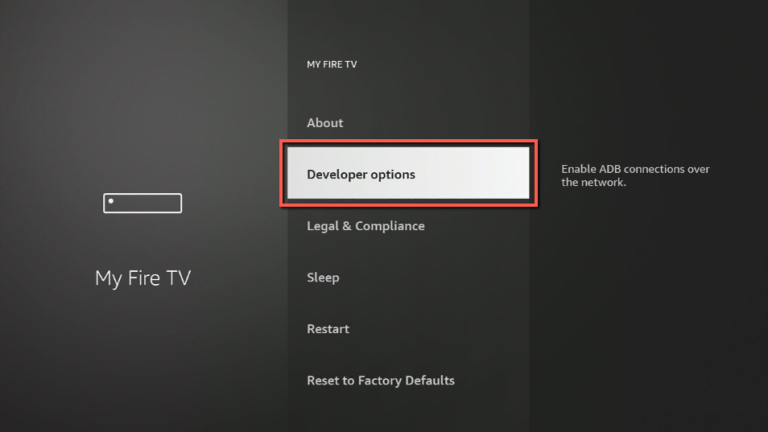 Turn on 'ADB debugging' and 'Apps from Unknown Sources'.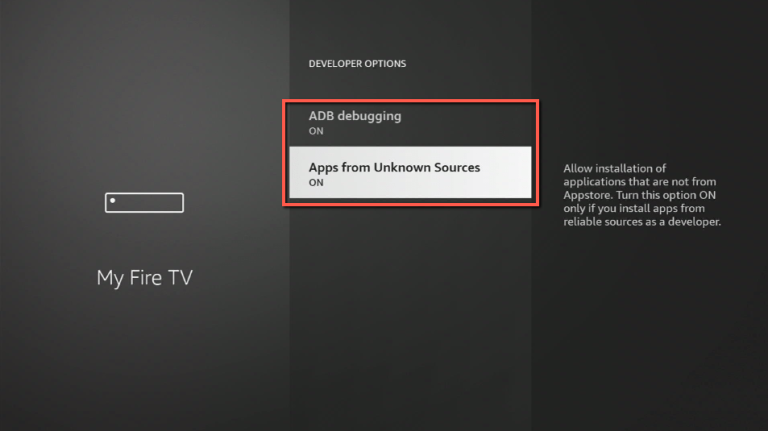 Don't panic when a pop-up appears; it's standard procedure.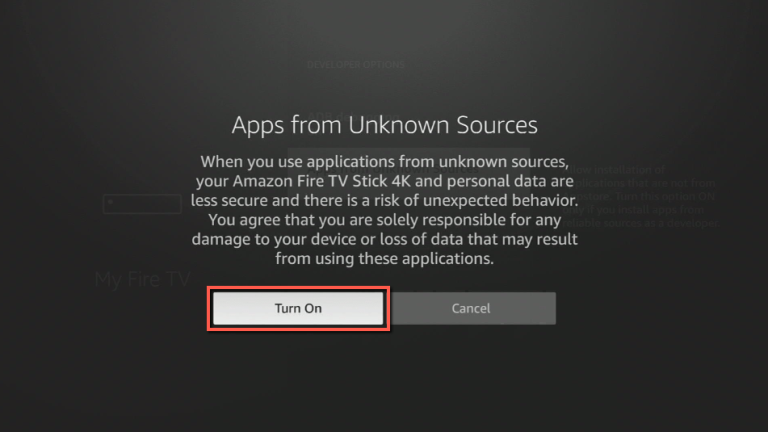 Now, you've successfully started to jailbreak your Amazon Fire TV.
Next, you need the 'downloader app for firestick'. Download it from the Amazon App Store to sideload third-party apps. This app enables you to download APK files, a vital part of the jailbreak Firestick process.
Once you've jailbroken your Firestick, you'll unlock a world of streaming possibilities. For instance, with a few more steps, you'll figure out how to get Sky Sports on Firestick free, and enjoy unlimited cricket matches and more.
How to Install Sky Go & Now TV on Firestick
Once you've jailbroken your Firestick, installing Sky Go and Now TV is a straightforward process, and it'll only take about ten minutes.
To access Firestick Sky Sports, first, you'll need to install the Downloader app on your Firestick.
Here is the simple process to Install the Downloader app on Firestick.
Head over to the home page of your firestick and then click on FIND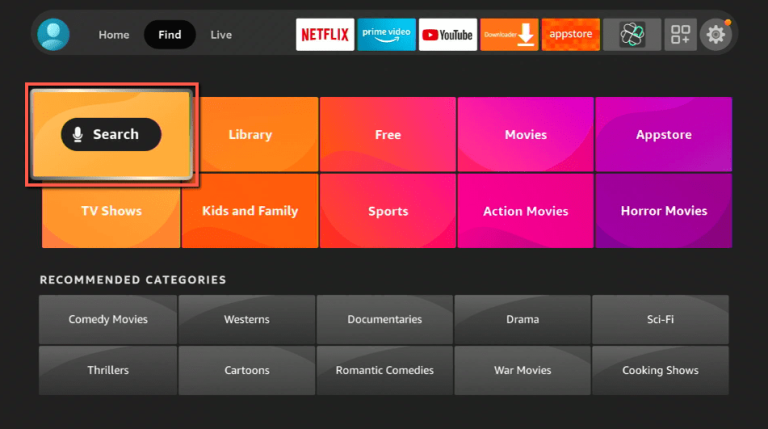 Write "Downloader" on the search tap or you can also say the app name through your Alexa voice-enabled remote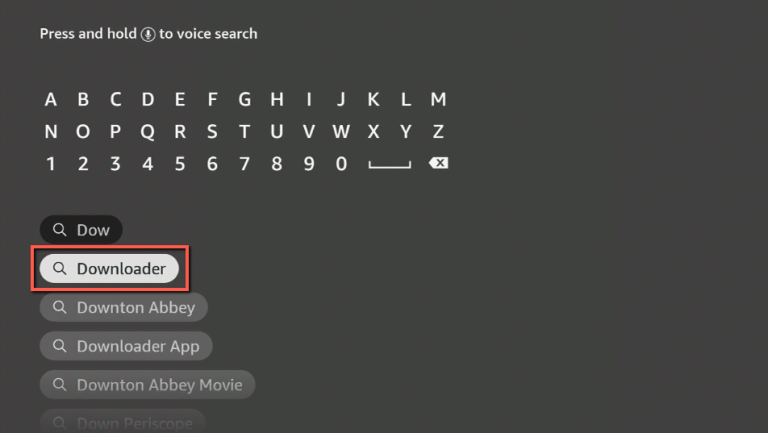 Click on the first app Icon visible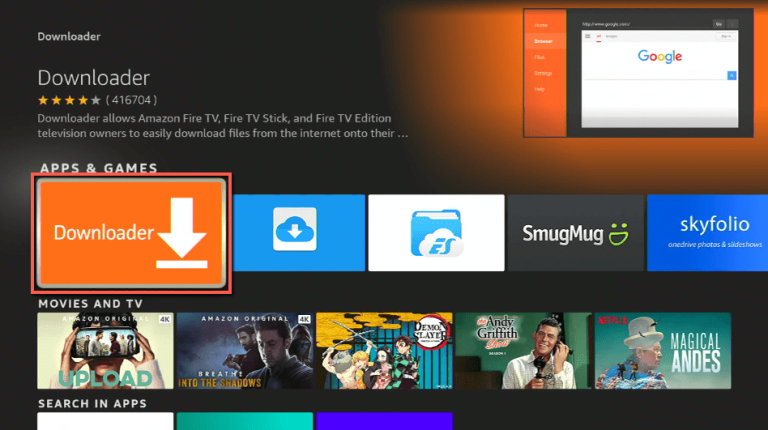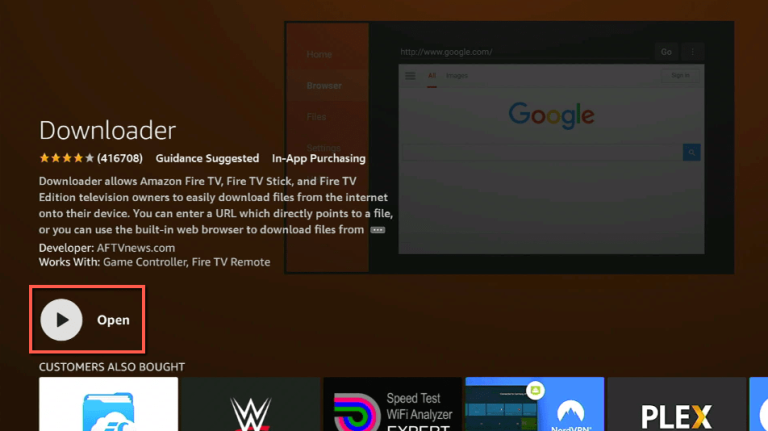 Allow the required access to the app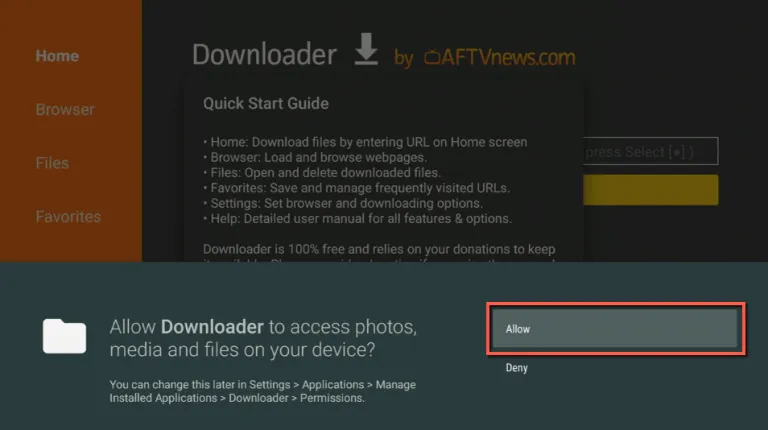 Then, using the Downloader app's search bar, type in the Sky Go URL and click "Go".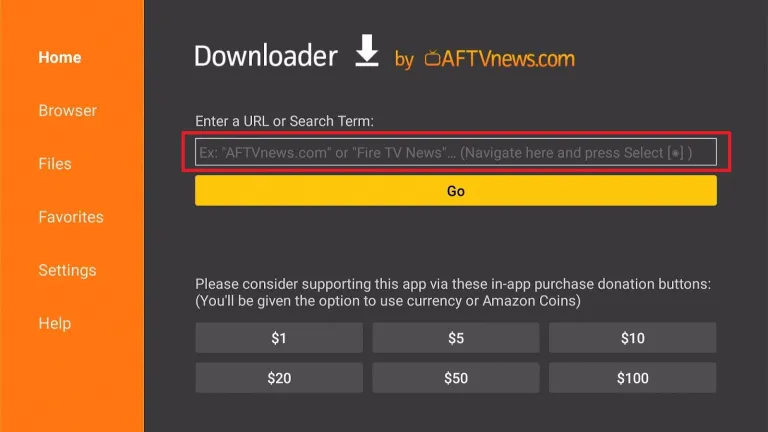 You can then download the APK and install it onto your Firestick.
Similarly, you can install Now TV on Firestick using the same process. This will give you access to the entire Sky Sports streaming service, allowing you to watch Sky Sports on Firestick.
Alternatively, you can use ES File Explorer to install Sky Go.
Just find the app on your Firestick, download it, and enter the Sky Go URL.
Click "Download APK" and install the app once the download is complete.
How to Install Kodi on Firestick?
I'm sure you're eager to learn how to install Kodi on your Firestick, so let's dive right into the process. Kodi is an open-source media player app that's compatible with your Firestick. It allows you to stream Sky Sports and other channels for free.
Below is the simple process to Install Kodi on Firestick using the downloader app.
Open the Downloader app and enter ""https://kodi.tv/download" in the URL box" and select device preference as Android
You can also use the downloader code which is 35625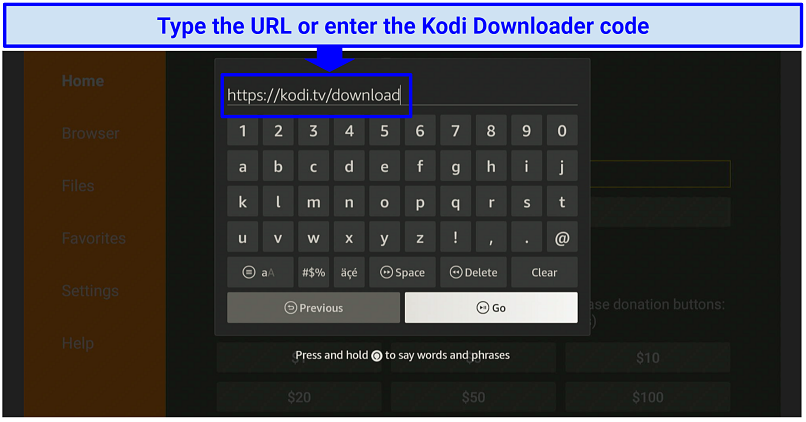 Select "ARMV7A (32Bit)" to download Kodi latest version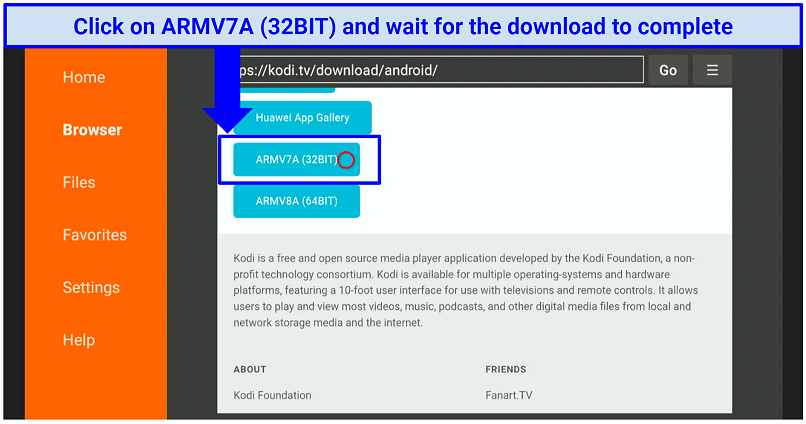 Click open to launch the Kodi app and start streaming your favorite sporting events.
Now you know how to install Kodi on Firestick and how to get sky channels on firestick free, including how to watch sky sports on firestick for free. Enjoy your amazon fire stick sky sports free viewing.
Watch Sky Sports Cricket Using TV Tap Pro
If you want to watch Sky Sports Cricket without any hassle, TV Tap Pro is a great option. With TV Tap Pro, you can easily install the app on your Amazon Firestick and enjoy watching your favorite cricket matches. The process is simple and straightforward.
To start, you need to have the downloader app installed on your Firestick.
Once you have that, open the app and paste the TV Tap Pro official APK file link.
Wait for the file to download, and then click on the Install button.
After the installation is complete, select Open to launch the app.
Once you have TV Tap Pro installed and open, you will have access to a wide range of channels, including Sky Sports Cricket. Simply navigate to the channel, select it, and start watching the cricket matches live. It's that easy!
Watch Sky Sports Cricket Using Live NetTV
Can you watch Sky Sports Cricket using Live NetTV and also access other channels? Yes, you can! Live NetTV is a popular streaming app that allows you to watch a variety of channels, including Sky Sports Cricket, on your Amazon FireStick for free.
To get started, you need to install the Live NetTV APK file through the downloader app.
Simply open the downloader app, paste the official Live NetTV APK file link, and wait for the file download to finish.
Once downloaded, click on "Install" and select "Open" to launch the app.
Once you have successfully installed Live NetTV, you can access a wide range of channels, including Sky Sports Cricket. Simply navigate to the sports section within the app and find the Sky Sports Cricket channel. From there, you can enjoy live cricket matches, highlights, and other cricket-related content.
In addition to Sky Sports Cricket, Live NetTV offers a plethora of other channels across various categories, such as entertainment, news, and movies. You can explore different channels and find content that suits your interests.
How To Cast Sky Sports on Firestick
You can easily cast Sky Sports on your Firestick using the All Cast app. Since Sky Go is not available on Firestick, the best way to watch Sky Sports on your Firestick is by screencasting it from your Android or iOS device. To do this, you need to download the All Cast app on your Firestick. All Cast is known for being one of the top screen mirroring apps for Firestick. Here's how you can do it:
On the home screen menu of your Firestick, go to the search option.
Type "AllCast for FireTV" and click on the button to download the app.
After the app is downloaded, install it on your Firestick.
Make sure that both your device and Firestick are connected to the internet.
Open the Sky Go app on your phone or tablet.
Look for the cast option on your phone's screen and select the Firestick device to link them.
Once connected, you will be able to cast Sky Sports and enjoy watching it on your Firestick.
Upcoming Cricket Tournaments on Sky Sports
Since Sky Sports is the official broadcaster for England's both Men's and Women's home and away cricketing events so you expect cricket live coverage will be available through out the year.
Some of the upcoming cricket events on Sky Sports are:
Vitality Blast
England Tour of India 2024
Pakistan Tour of England 2024
Australia Tour of England 2024
England Tour of Pakistan 2024
England Tour of New Zealand 2024
Sky Sports Alternatives
If you're a passionate cricket fan in the UK and Ireland, and you're facing trouble watching live cricket on Sky Sports for free on Firestick, we highly recommend looking for Willow TV and Hulu as the best alternatives. Both options offer the same HD quality sports broadcast, available at your fingertips.
Willow TV is a popular streaming service that specializes in cricket coverage. With a subscription to Willow TV, you can enjoy live cricket matches from around the world, including international tournaments and leagues. They provide comprehensive coverage, with multiple camera angles and expert commentary to enhance your viewing experience. Additionally, Willow TV offers on-demand replays, so you can catch up on any matches you may have missed.
Hulu is another great option for watching sports, including cricket. With a Hulu subscription, you can access a wide range of live sports channels, including those that broadcast cricket matches. Hulu also offers a variety of other entertainment content, such as TV shows and movies, making it a versatile streaming platform.